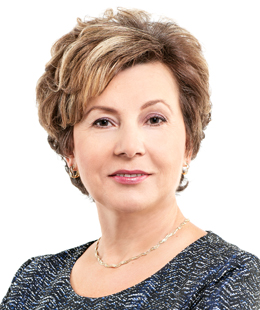 Kamelia Slaveykova
Country Chair of Shell Bulgaria
Kamelia Slaveykova is a Country Chair of Shell Bulgaria since 1 August 2008. In August 2010 she was appointed as Shell Country Chair for Greece where the company applies an indirect business model. Kamelia is also Shell's External Relations Manager for Central and Eastern Europe.
Her professional profile includes an Executive MBA degree from the American University in Bulgaria and series of international trainings and qualifications obtained within Shell. She has obtained a Master's Degree in Macroeconomics from the University of National and World Economy, Sofia.
An active participant in the local business community, Kamelia Slaveykova is a member of the Managing Board of the Bulgarian Business Leaders Forum since 2010. She is also member of the Bulgarian office of the European Council on Foreign Relations.
In the period 2016-2019, Forbes Woman ranked her as one of the 20 most influential business leaders in Bulgaria. Furthermore, in 2016 she was nominated as one of the top 10 Managers of the Year in Bulgaria in a competition of the prestigious magazine Manager. In 2019, Kamelia was named Woman of the Decade in the category "Business and society" in the competition organized by woman.bg.